Prevent Foreclosure - Appoint a Receiver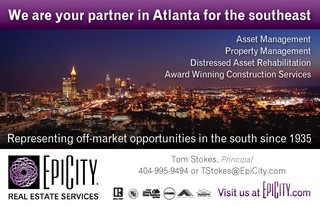 Location:
Chamblee, Georgia
EpiCity Real Estate Services has a proven track record. Does your real estate need:
> Repositioning
> Construction/Renovation
> Local, assertive, straightforward, and focused management
> Aggressive leasing
> Recapitalization
> Disposition
EpiCity has three-generations of experience working in your favor. We maximize the return of our lender clients with commercial loans secured by distressed real estate assets. A formidable real estate company we are also a Georgia licensed General Contractor capable of doing whatever it takes to improve your asset whether owned outright or still the security under your borrower's loan. We get it. We'll solve your problems.
Call Tom Stokes at 404-995-9494 today to see what the EpiCity Team will do to improve your position. Engage us pre-foreclosure, have us appointed as Receiver, or allow us to manage post-foreclosure. In any scenario we quickly identify the problems, efficiently restore cash flow allowing you to operate with the least liability and exit with the highest value. There's no-cost to call and the sooner you do the better your outcome; guaranteed!


See all us at www.EpiCity.com and www.EpicDevelopment.com.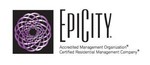 Promotions:
Craigslist - free initial consulation
Rate Details:
Project pricing is usually quoted and can achieve substantion economies over the daily consulting rate.
Other Details:
Call for a free initial assessment.
Payment Methods:
Visa, MasterCard, Amex, Cash, Check, Other
2215 Perimeter Park Drive
Suite 1
Atlanta, GA 30341
View Map
Service Type:
Real Estate
Accredited Management Organization
Pre- and Post-Foreclosure Specialist
Experienced Capital Formation Practitioner